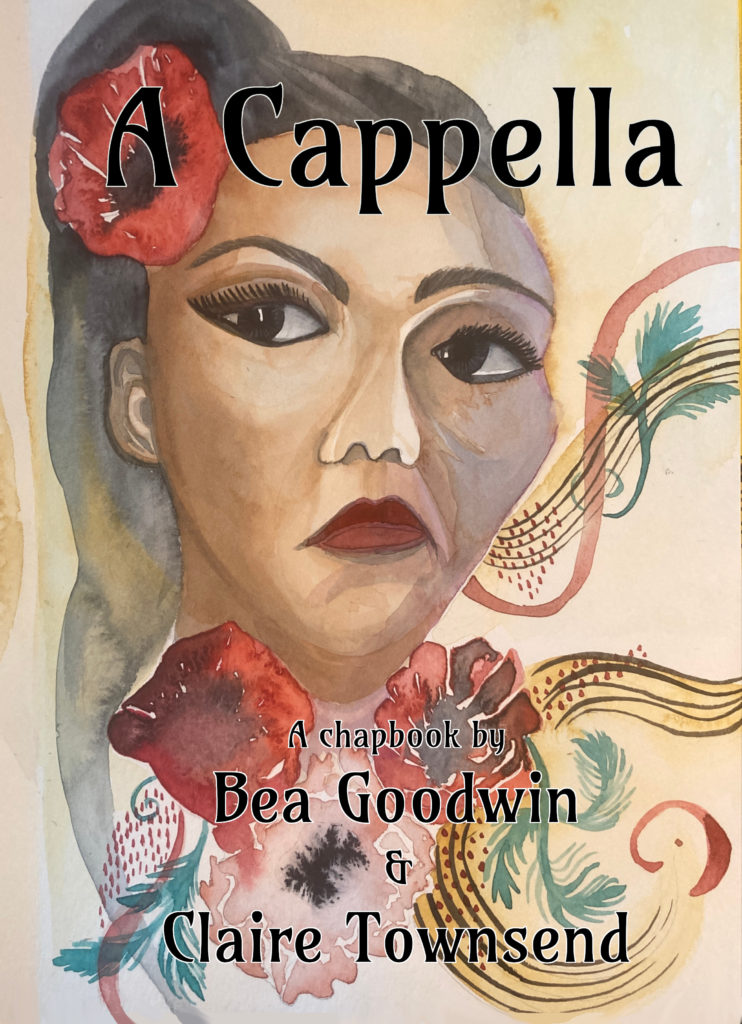 Poetry and art by Bew Goodwin and Claire Townsend

A Capella is a compendium of lyrics and by librettist/stage director Bea Goodwin and watercolors by costume designer and artist Claire Townsend. This duo has collaborated on countless operatic works in NYC'S Lower East Side as well as digital interactive experiences during the COVID19 lockdown. A Capella celebrates their artistic mediums without the music often associated with their work.
---
Worldwide Marketplaces
Americas: USA, Canada, Mexico, Brazil
Europe: Germany, UK, France, Italy, Spain, Netherlands
Asia-Pacific: Japan, Australia, India
---
About the Creators
Bea Goodwin is a critically acclaimed opera librettist creating feminist adaptations, ghost stories and lost historical fictions. Her work has been hailed as "relentlessly clever" and "masterfully spellbinding." She is represented by Spotlight Artist Management. Bea lives in Los Angeles with her partner and their dorgi, Gunner.
Claire Townsend is an artist and costume designer, who has worked in London, Los An-geles, and NYC in opera, theatre, film and tv. Lockdown and a fractured ankle have pushed her towards illustration recently. She lives in Brooklyn with her cat Priscilla Queen of the Desert.