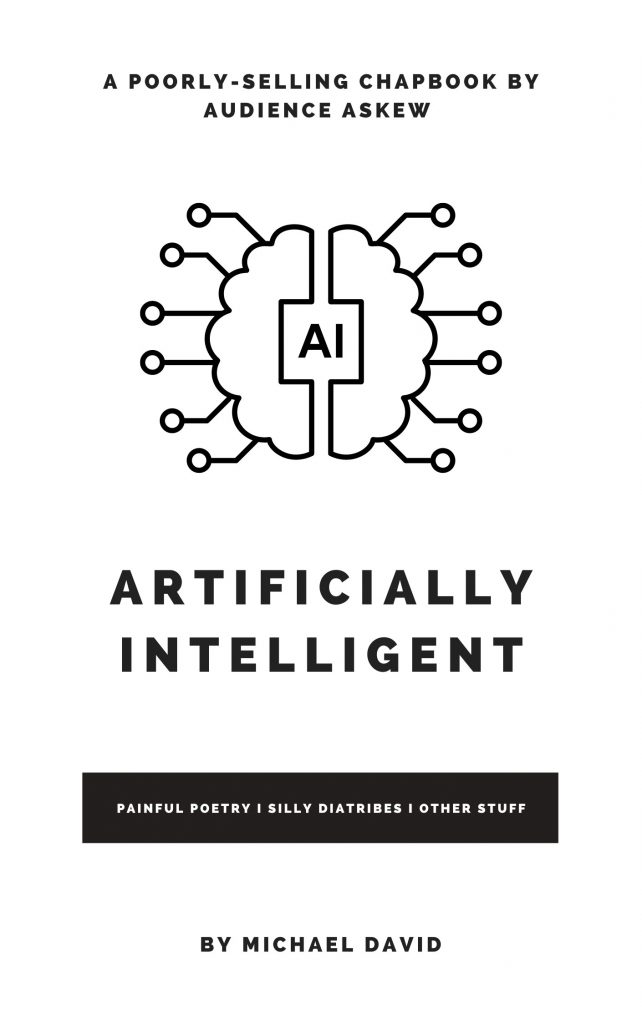 Poetry by Michael David alongside AI generated art
At the moment of madness,
resign–cower like a child of
divorce to the tattered,
unrelenting majesty of
derealization.
Recovery is optional:
Betterhelp or SSRIs,
yoga or huffing of essential oils;
this can be reversed–if you would like.
Denial works for some, others
acknowledge but ignore; most
don't realize until it's too late.
Just please, whatever you do:
buy
my
chapbook
---
Worldwide Marketplaces
Americas: USA, Canada, Mexico, Brazil
Europe: Germany, UK, France, Italy, Spain, Netherlands
Asia-Pacific: Japan, Australia, India
---
About the Poet
Michael David was born in McHenry, IL. David began writing poetry as a passive hobby to maintain some semblance of sanity during the pandemic; however, the act of writing quickly expanded to a fixture in his life. David currently lives in Grand Rapids, MI with his partner and two cats–Meeko and Grandpa Louie.