Six Categories X2
We have six categories that you can submit a single work to. Those six categories are actually twelve because you can submit both a poem and micro-fiction to each. See, our headings almost make sense! Without further ado, here are the categories:
Fornicate the Form
Keats, Frost, and Angelou are best known for their respective crafting and mastery of the form. Well, good-for-fucking-them. We want your weird, wild, and almost intelligible poetry for this category. Disregard the form or become the corporate sell-out your parents have always wanted you to be.
Eye Sweat
Yes, this is Phineas and Ferb reference. No, we do not want your fan-fiction. We are looking for work that taps into your repressed or otherwise-masked emotions. Sure, you can show us a tear, but blame it on the fluorescent lighting. Hold it to your chest, champ.
Horny Doggy
Are you horny? Write about it! Are you not horny? Do you have a headache again? Did I say something earlier? No, it looks nice. Well, I forgot! Am I not allowed to forg… actually, fuck it! I'm sleeping on the couch again. *clears throat* Sorry about that. Where were we? Oh, right. Send us your (preferably non-dog-related) smut.
Spooky (Not Dookie)
This one is fairly self-explanatory: send us your rejections from last October. Simple, right? Now, I know at least one of you is going to send a poop ["dookie"] related poem… Hilarious. 10/10. Original comedy. You will be hearing from our legal team.
Laugh Till I Cry
We want your Mania here.
Bukowski But Funny
Are you drunk? Do you plan on drinking soon? Well, if you are, go down to your local public library, Google up Bukowski, and then send us your attempt at Clown Bukowski.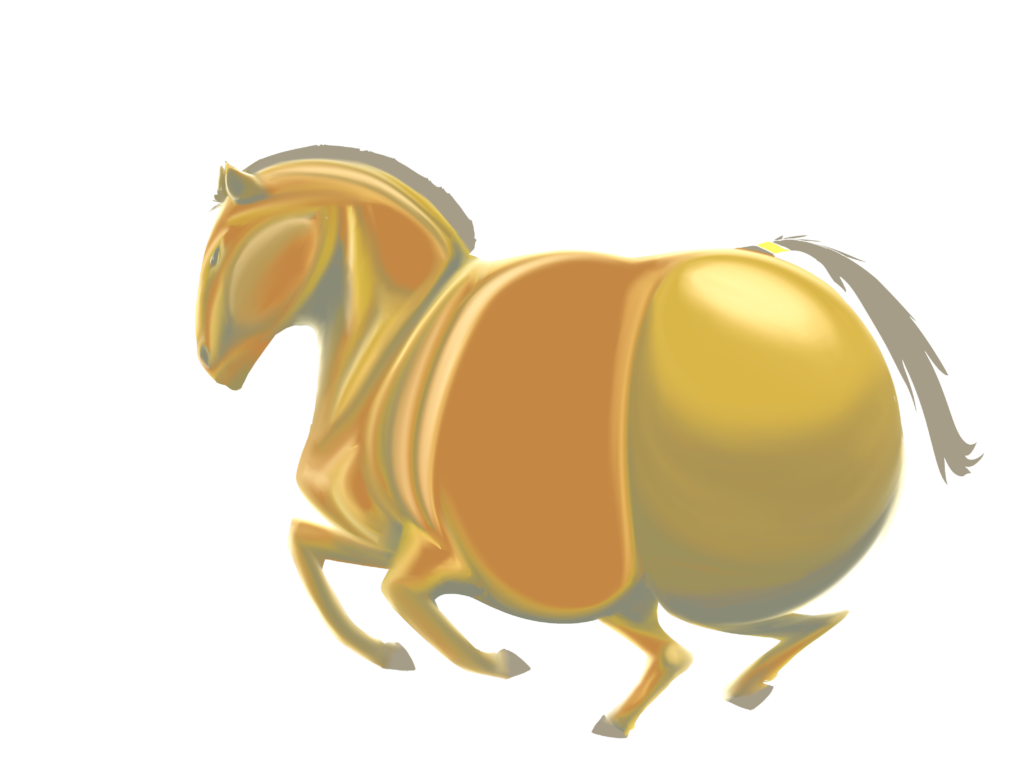 The Prize
Okay, okay, truth be told, this contest won't make you a millionaire. You'll also be a far cry from being thousandaire, hundredaire, or even dollaraire. But! You will receive more than just air (see what we did there?)—the top fifteen works for each category will be included in The Skewies: An Award Anthology and the first place winner for each category will receive two free paperback copies of the book as well as special shout-outs in the collection with full-page bios and a custom illustration to accompany the winning work. As a bonus, the winners will be promoted on Twitter… so you'll be getting every artist's favorite payment: exposure!
What about this book? We thought that would catch your attention (or it didn't, we are fine with pretending)—The Skewies: An Award Anthology will be released at the same time the winners are announced. It will be be available FOR FREE with Nat 1 LLC newsletter signup (Ha! You should have known there was a catch) and also available for purchase as a paperback edition on Amazon.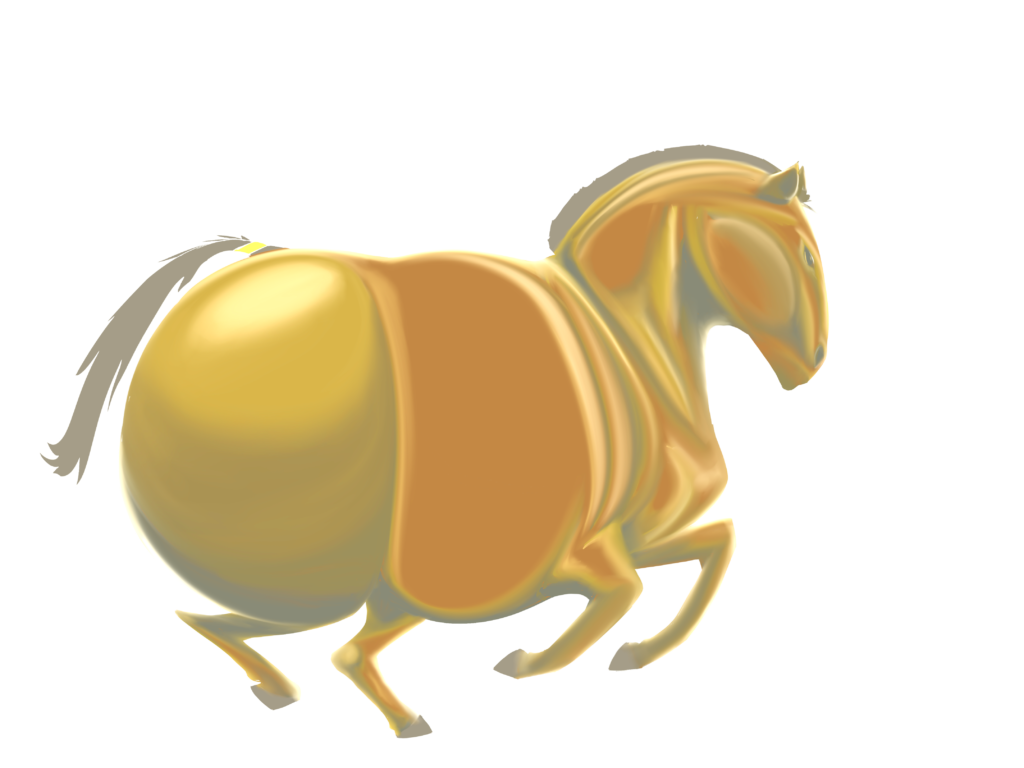 Submission Guidelines
Poems: 35 lines max. Book will be 6×9 so be sure formatting can be done within a 5in margin!
Microfiction: 300 words max.
You may submit ONE poem and microfiction per category, meaning you can have a total of twelve submissions.
Submissions are only accepted on Submittable; emails will be deleted unread.
Each entry requires its own submission. If multiple submissions are on a file, only the first will be judged.
No sexism, racism, ageism, ableism, or any other isms.
Works may contain these themes so long as they are not glorified;
It must be your own original work;
It must be previously unpublished.
exceptions: works posted on personal blogs, websites, Patreon, Reddit, etc.
It does not infringe on existing copyright material (this includes fan fiction);
No AI-rendered text;
Simultaneous submissions are okay, if accepted elsewhere let us know ASAP;
We read submissions blind. Do not put any identifying information on your submission, including the file name. Files with identifying information will be disqualified.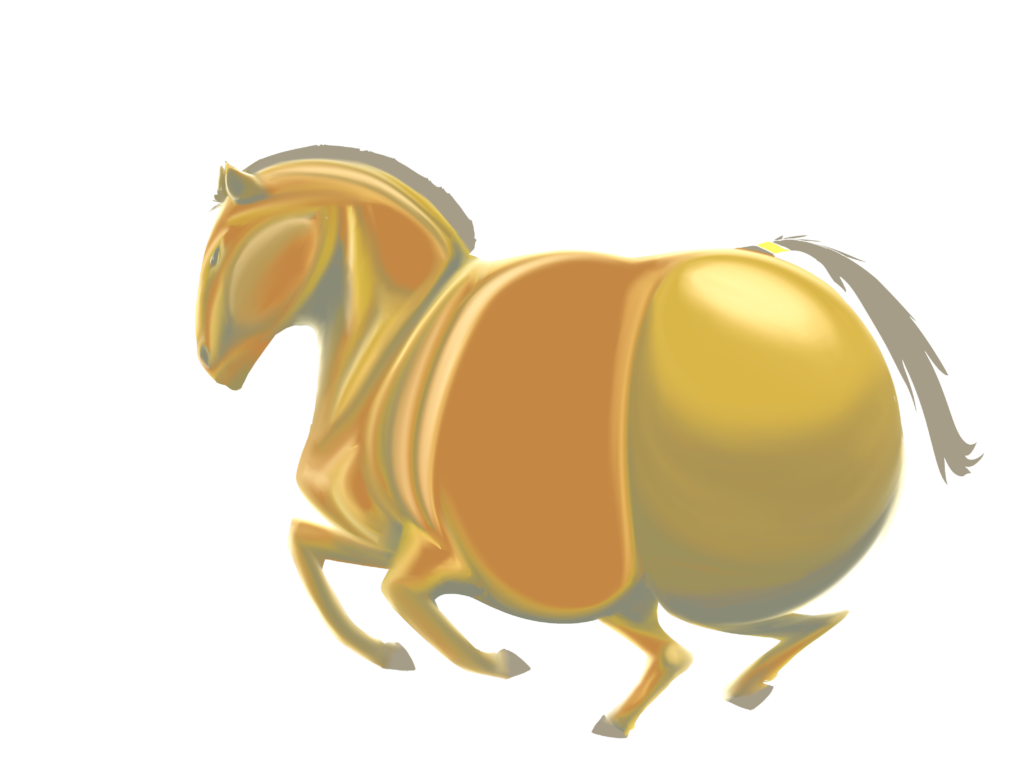 Judging
Entries will go through three rounds of judging:

Round One: Editor's Picks. The anthology's lead editor, Michael David, hand picks the top fifteen works submitted to all six categories (poetry and microfiction submissions are grouped together). All works selected in the first round of judging will be included in the anthology. If a category does not have at least fifteen submissions by the end of the submission period, that category will be eliminated with no winners.
Round Two: House Picks. The Nat 1 LLC board, officers, and editors vote on each category. The top three works proceed to round three.
Round Three: Voters Choice. The top three entries voted on in Round Two will be uploaded for the public to read on this website and they can vote on their favorite works. One vote per person per category.
Timeline:
Submissions open 2/1/2023
Submissions close 3/31/2023
Round 1 & 2 judging 4/2/2023 to 4/16/2023
Public voting begins 4/17/2023
Public voting ends 5/17/2023
Winners announced 5/31/2023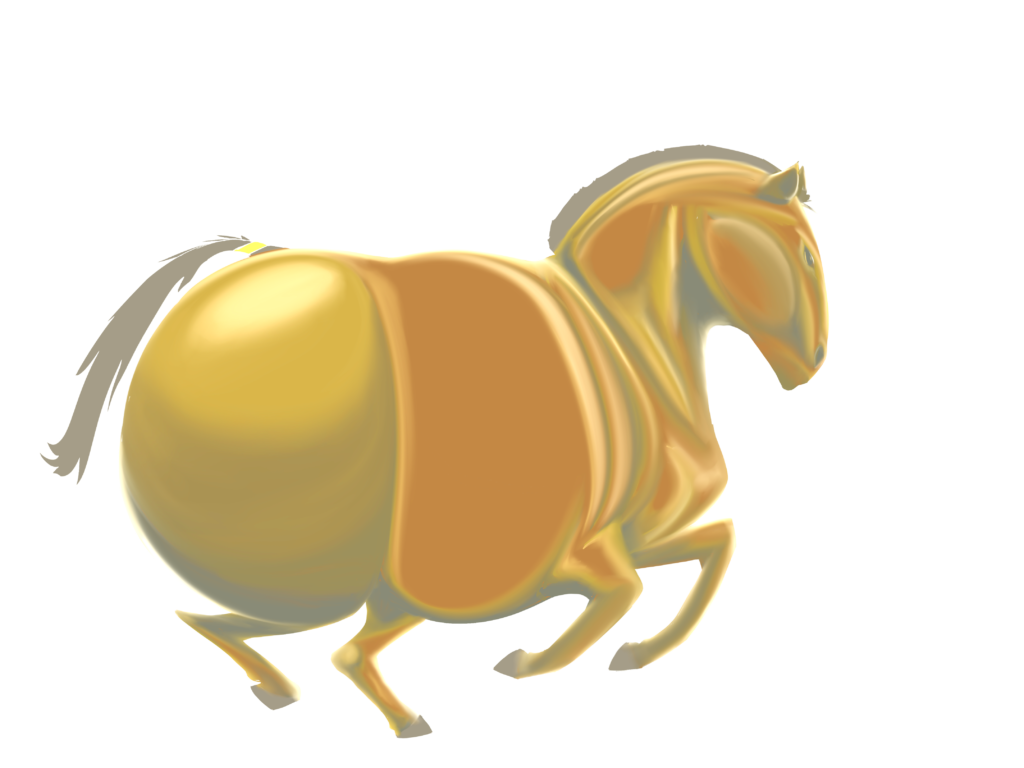 The Fine Print
Eligibility: Entrants must be 18 years of age as of their date of entry in this promotion in order to qualify. This contest is subject to federal, state, and local laws and regulations and void where prohibited by law. NAT 1 LLC's employees, its subsidiaries, affiliates, suppliers, partners, advertising and promotion agencies, and directors (collectively the "Employees"), as well as members of an Employees' immediate family and/or those living in the same household of Employees are ineligible to participate in The Skewies.
Sponsorship. The sponsor is Audience Askew (an imprint of NAT 1 LLC), located at 89 Union Street #1021, Auburn, Maine 04210. Sponsor will conduct the contest substantially as described in these Official Rules.
Agreement to Rules: By entering this contest, the Entrant ("You") agrees to abide by the Sponsor's Official Rules and decisions, which are fully and unconditionally binding in all respects. The Sponsor reserve the right to refuse, withdraw, or disqualify any entry at any time at the Sponsor's sole discretion. By entering this contest, You claim to be eligible to participate based on eligibility requirements explained in the Official Rules. You also agree to accept the decisions of the Sponsor as final and binding as it relates to the content.
The Skewies Entry Period: This promotion begins on 1 February 2023 at 12:00am Eastern Standard Time and ends on 31 March 2023 at 11:59pm Eastern Standard Time ("Entry Period"). To be eligible for the contest, entries must be received within the specified Entry Period.
How to Enter: Eligible entrants can enter The Skewies contest by submitting an entry via the online form provided at https://nat1publishing.submittable.com/submit. As a participant, your entry must fully meet all contest requirements, as specified in the Official Rules, in order to be eligible to win a prize. Incomplete entries or those that do not adhere to the Official Rules or specifications will be disqualified at the Sponsor's sole discretion. Fraudulent methods of entry or circumvention of the rules may result in the Sponsor invalidating your entries and removing them from the contest at the Sponsor's sole discretion. No purchase is required for entry.
Submission Guidelines: Entrants may submit one (1) entry per category for a total of twelve entries. If more than one entry is submitted per category, only the first submission (as date and time-marked by Submittable) will be considered. All entries must abide by the Submission Guidelines as described on The Skewies page of the Audience Askew website (https://audienceaskew.com/the-skewies).
Prizes: The First Place Winners for each category of The Skewies contest (the "Winners") will receive a physical (paperback) copy of The Skewies: An Award Anthology [a $9.99 value]. The actual/appraised prize value may differ at the time the prize is awarded. The prize(s) shall be determined solely by the Sponsor. There shall be no cash or other prize substitution permitted except at the Sponsor's discretion. The prize is non-transferable. By accepting the prize, the selected Winners grant permission for the Sponsor to use the Winners' likeness, entry, and name for purposes of advertising and trade without further compensation unless prohibited by law. The Winners and the fourteen runner-ups for each category will have their submission included in The Skewies: An Award Anthology publication.
Odds: The total number of eligible entries received determines the odds of winning.
Selection and Notification of Winners: The Winners will be selected in a three-tier process under under the supervision of the Sponsor [entries in the first tier judged by the anthology's editor; the second tier by the NAT 1 LLC Board and Officers; and the winners by a public vote] in a blind vote, meaning no name or identifying information will be seen. If a category does not receive at least fifteen entries by the end of the Entry Period, that category will be eliminated without a winner. The Sponsor will notify the Winners via response to their submission on Submittable within three days after the selection date [18 May 2023]. The Sponsor is not responsible for, nor shall have no liability for Winner's failure to receive notices due to email security settings that may cause notifications to be marked as spam or junk email. Nor shall the Sponsor be liable for the Winner's provision of incorrect or otherwise non-functioning contact information. IF THE WINNER VIOLATES ANY OF THESE OFFICIAL RULES, THE WINNER (AT THE SPONSOR'S SOLE DISCRETION) WILL BE DISQUALIFIED, AND ALL PRIVILEGES AS WINNER WILL BE IMMEDIATELY TERMINATED.
Rights Granted by You: By submitting an entry (e.g., poem or micro-fiction.) into this contest , You understand and agree that the Sponsor, any individual acting on the Sponsor's behalf, and the licensees successors, and assigns of the Sponsor shall, where permitted by law, have the right to print, publish, broadcast, distribute and use in any media known now or hereafter developed, in perpetuity, worldwide, and without limitation, your submission, name, and your biographical information for news, publicity, advertising, promotional purposes, trade, information, and public relations without any further notice, review, consent, compensation, or remuneration.
Terms & Conditions: In its sole discretion, the Sponsor reserves the right to modify, suspend, cancel, or terminate The Skewies contest should non-authorized human intervention, a bug or virus, fraud, or other causes beyond the Sponsor's control, impact or corrupt the security, fairness, proper conduct, or administration of The Skewies contest. The Sponsor, in the event of any of the above issues, may determine the Winner based on all eligible entries received prior to and/or after (if appropriate) the action taken by the Sponsor. Individuals who tamper with or attempt to tamper with the operation or entry process of the contest or website or violates these Terms & Conditions will be disqualified by the Sponsor in its sole discretion. In its sole discretion, the Sponsor has the right to maintain the integrity of The Skewies contest to void votes for any reason, including, but not limited to: multiple votes using VPN or the use of bots, macros, scripts, or other technical means for entering. Attempts by any entrant to deliberately damage any website or undermine the legitimate operation of The Skewies contest may be a violation of criminal and civil laws. If any such attempt is made, the Sponsor reserves the right to seek damages to the fullest extent permitted by law.
Limitation of Liability: Your entry into this contest constitutes Your agreement to release and hold harmless the Sponsor and its subsidiaries, representatives, affiliates, partners, advertising and promotion agencies, successors, agents, assigns, directors, employees, and officers against and from any and all claims, liability, illness, injury, death, litigation, loss, or damages that may occur, directly or indirectly from participation in the contest and/or the 1) Winner accepting, possessing, using, or misusing of any awarded prize or any portion thereof; 2) any type of technical failure; 3) the unavailability or inaccessibility of any transmissions, phone, or Internet service; 4) unauthorized intervention in any part of the entry process or the Promotion; 5) electronic error or human error in the Promotion administration or the processing of entries.
Disputes: THIS CONTEST IS GOVERNED BY THE LAWS OF THE UNITED STATES AND THE STATE OF MAINE, WITHOUT RESPECT TO CONFLICT OF LAW DOCTRINES. The Entrant agrees, as a condition of participating in this promotion, that if any disputes cannot be resolved between the Entrant and the Sponsor, and if causes of action arise out of or are connected with this contest, they shall be individually resolved exclusively before a court located in Maine having jurisdiction, without resorting to any form of class action. Under no circumstances in any such dispute shall the participant be permitted to obtain awards for, and hereby waives all rights to, punitive, incidental, or consequential damages, including reasonable attorney's fees, other than participant's actual out-of-pocket expenses (i.e. costs associated with entering this contest). The participant waives all rights to have damages multiplied or increased.
Publication Rights: By submitting to The Skewies contest, the entrants agree to allow the work to be published in The Skewies: An Award Anthology, to be put on any NAT 1 LLC website and/or newsletter. The Entrants grant NAT 1 LLC the right to continue hosting the Work so long as the entrants are properly credited for its creation. The Entrants permit the House to perform minor grammatical and typographical edits to conform the submissions to the anthology's standards, but no significant changes may be made without their consent. Entrants retain the copyright of the submission and have no limitations in publishing the work elsewhere. The entrants agree to give credit to Audience Askew that they were the first to publish the Work should it be published again in the future.
Winners List: You may obtain a copy of the Winner's name(s) or a copy of these Official Rules, by sending your request via mail with a stamped, self-addressed envelope to: NAT 1 LLC, 89 Union Street #1021, Auburn, Maine 04210. Requests must be postmarked no later than 31 October 2023, 5:00pm local time.
The Skewies contest hosted by NAT 1 LLC is in no way sponsored, endorsed, administered by, or associated with any social media platform or Submittable.
By submitting a entry, You, the Entrant, have affirmatively reviewed, accepted, and agreed to all of the Official Rules.